Removals services in London
> Find the best one from the removals companies London
     Are you planning to shift houses somewhere in London? You must be looking up the details for the removals companies London? You must pay attention for this is an important decision. Choosing a less-than-reliable service may end up losing valuable belongings on the way. Also, it can lead to a botched-up job with damaged furniture pieces. You already have a lot of things to worry about while shifting from a house or office.
     We understand this and want to make sure that the removals job is the least of your problems. Our team will take care of everything with minimum disruption. We maintain a practised effort to keep a professional distance from the private affairs of homeowners. The men from London Removals will simply focus on the job and do it right by the hour.
All kinds of removals jobs taken care of
     We attend to all kinds of removals jobs. We always strive to deliver a sincere service, no matter the scope or extent of the job. Our men have the training to deliver a perfect execution of the job by following a systematic approach. We would work as a perfect machine, handling the job in phases. Be it a home removal or an office moving job, give us a call. Both types of jobs carry different ranges of responsibilities, and we are always ready.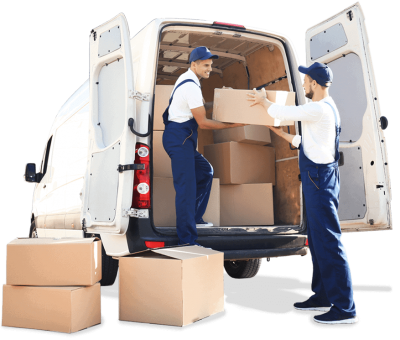 For example, in a home moving job, the priority is to pack a lot of small items safely into boxes. These include books, kitchenware, gadgets, and showpieces. We will pack all the items neatly into boxes and label each box with a list of contents. An adequate cushion is provided between the items so that they do not move around in the boxes during transit. Depending on the amount of packing to be done, we will allocate hands to the project. If there's a lot to pack, more people will work than the usual schedule. Such an approach makes us one of the top packing and moving companies London. 
International moving jobs
    We not only look after local removals jobs inside London but also to international relocation. Moving to anywhere else in the world from London requires a lot of planning and execution. Some licenses and permits need to be arranged. Then, one must arrange railroad freight, air, and cargo shipping, among other things.
Also, sometimes people want us to arrange for temporary storage in a foreign location. As one of the premier removals services London, we can arrange everything easily for a smooth transition. We are registered members of the British Association of Removers (BAR).  Also, even for international relocation jobs, we commit to keeping the London removal cost to a minimum.
Keeping a balanced budget
     We make every effort to be the best cheap removalist London. We never overcharge and will ask you to pay only for the exact degree of jobs done. For example, we won't charge you for the surplus packing supplies left after the packing is over. Also, our drivers always strive to take the shortest possible distance from point A to point B. In addition, we will try to accommodate most of your belongings in a single van trip as long as it is feasible.
This does not mean we will cram your belongings over one another, though. Practical wisdom is always applied. Your things are kept in such a way that it is easy to unload them at the destination. Such a practical approach to the removal job makes us one of the top moving companies London. 
Same-day moving jobs handled
   We also handle same-day moving jobs. Such jobs always carry the signature of urgency. We are one of the top cheap moving companies London that can handle any kind of urgent job, as long as it is possible to get done in a single day. On our part, we will make the best effort to reach your place as quickly as possible and get the job done, but it also depends on the hour you have called us.
   If you call us in the evening, it may not be possible to get the job done on that very day! We will provide you with the quote on the spot. We will proceed with it once we can agree on the estimate.